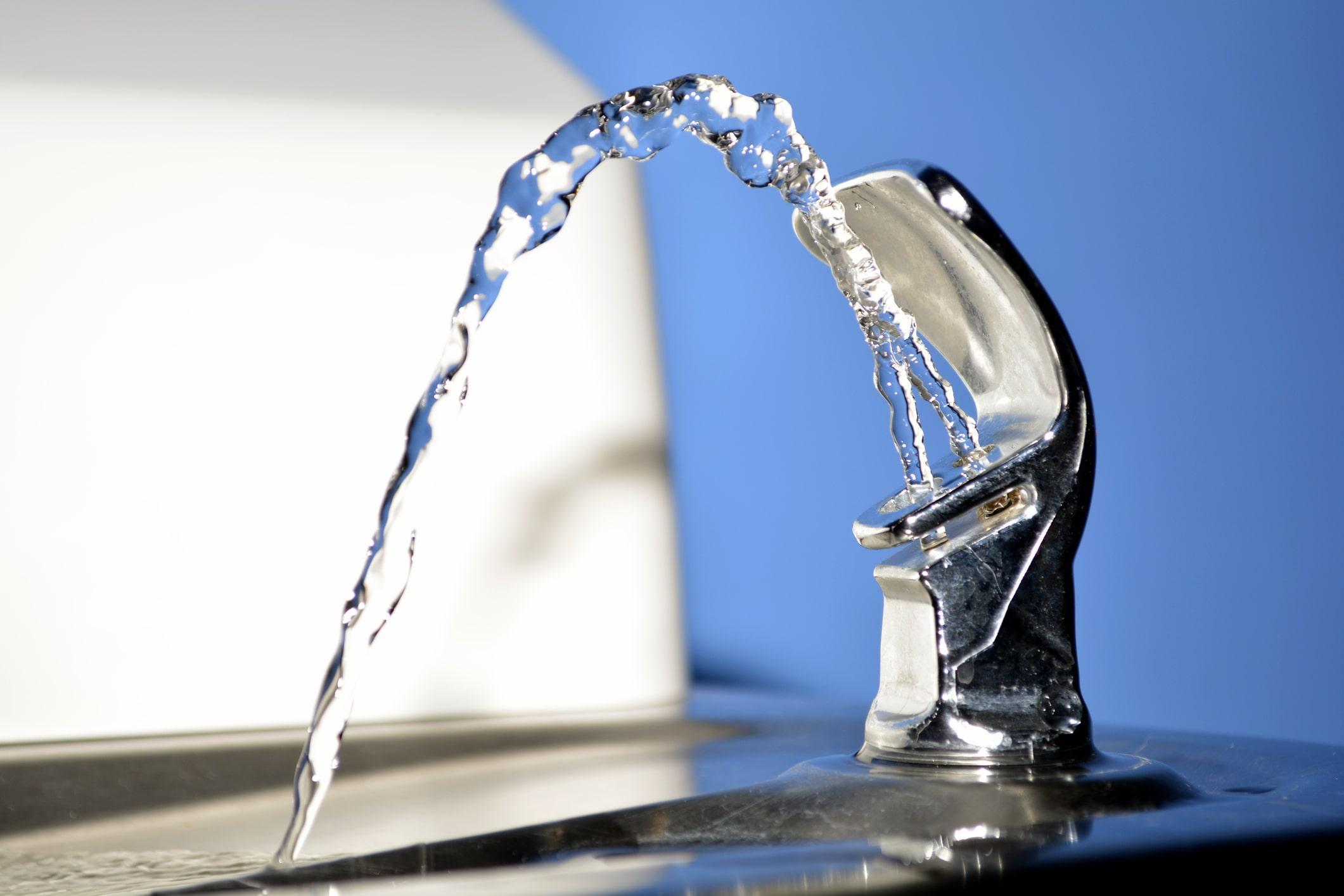 Why you need Puretec drinking water units in the workplace
Drinking enough water is essential for normal body functioning. It plays a critical part in maintaining good health. With drinking water units in the workplace, you can provide staff with the fresh water they need to drink throughout the day.
You may think you don't have to provide these in your workplace, and that it's the responsibility of the employees to provide their own drinking water. It's understandable to think that way, but it's a common misconception.
Providing drinking water is actually required as part of WHS. If this is news to you, then you must read on to see what your obligations are as an employer.
What the WHS Act says about providing drinking water units
In their document "Managing the work environment and facilities: Code of Practice", SafeWorkAustralia.gov.au goes as far as saying that for a workplace to be compliant with the WHS Act, an employer needs to provide drinking water for all employees.
This drinking water must be separate from washing facilities to avoid contamination. It needs to be clean and accessible to all employees at all times. There are a host of other requirements as well for maintaining compliance.
The Act states that the water needs to be:
free of charge at all times
supplied in a hygienic manner such as a drinking fountain in an upward jet
at or below 24 degrees Celsius which may be achieved by refrigerating the water
These are some of the key conditions that must be met to be compliant.
If you don't have a drinking fountain in place in your commercial premises, or your existing drinking fountain has packed it in, then you need to rectify the situation to maintain a compliant workplace.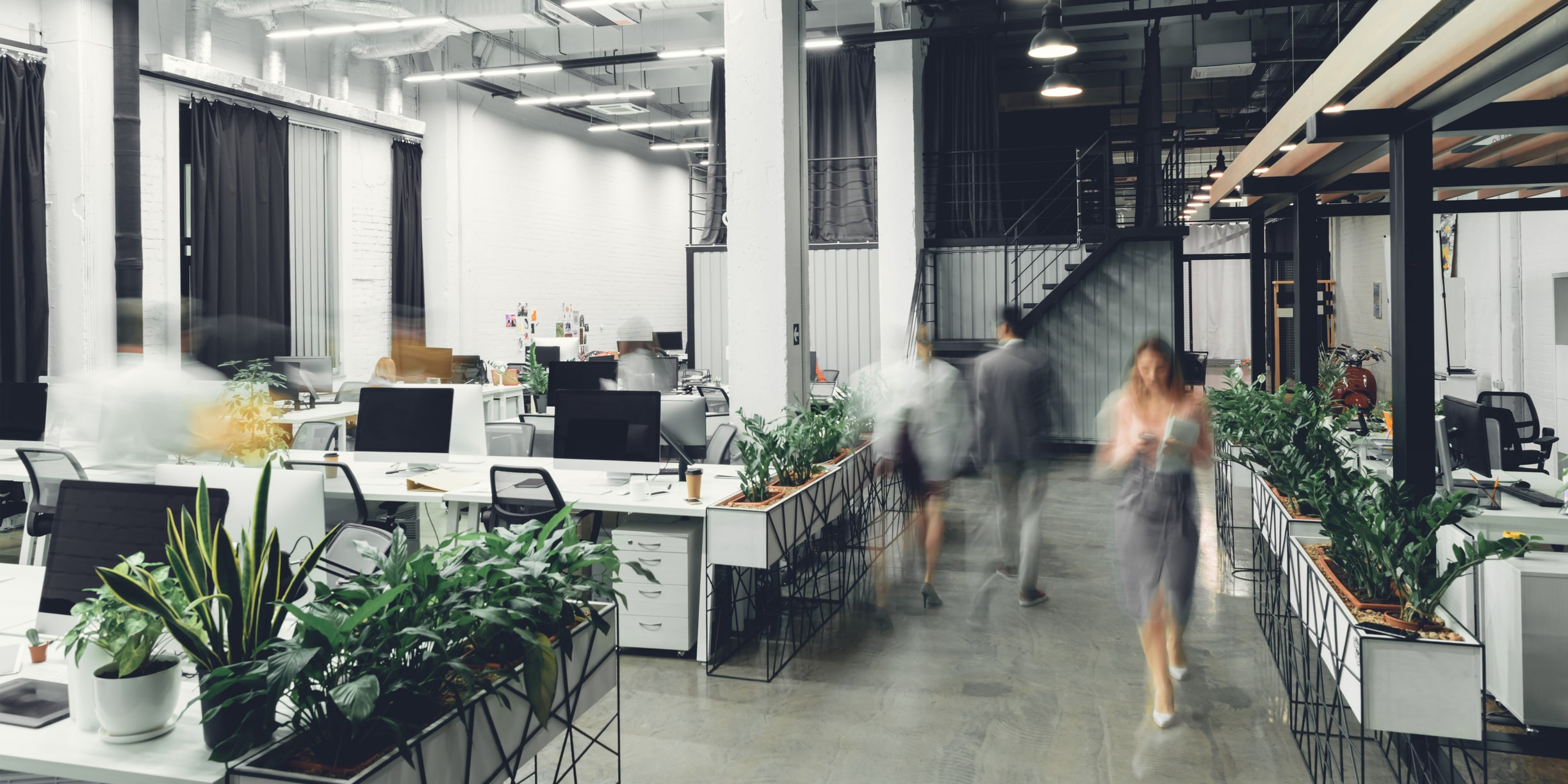 There is a solution that offers many benefits.
Puretec drinking fountains are a solution for maintaining compliance
The good news is, Puretec rose to the challenge of WHS compliance for drinking water some years ago.
Puretec is one of the leading manufacturers of pure, filtered drinking water. To help employers maintain compliance, they manufactured a range of water chiller drinking fountains with an internal water filter. These units tick all the boxes.
It's well documented that unfiltered water can contain bacteria and sediment that can be harmful when ingested. In commercial premises, who knows what the quality of the drinking water is? Puretec filtration is designed to combat this by removing contaminants from unfiltered water.
Depending on the type of filter, they can remove:
bad taste and odours,
chlorine,
sediment,
chemicals,
bacteria,
cysts,
and other contaminants down to 0.1 of a micron.
Water filtration is really the only way to know you're providing clean drinking water. There are other key benefits too.
Drinking fountains need to be vandal proof
Sadly, vandalism is a reality in many areas of life. The way to answer it is to stick to drinking fountains that are vandal resistant. Puretec solve this dilemma through design and manufacturing.
Their drinking fountains:
are 304-grade stainless steel
have vandal-resistant bubblers
have an integrated guard to protect against tampering
have vandal-proof push-button activations
These qualities go a long way in providing a vandal-proof drinking fountain for staff. There are other benefits as well, such as a carafe for filling drinking bottles. This is not only a major convenience in the workplace but a means of hygienically supplying drinking water as stated in the WHS Act.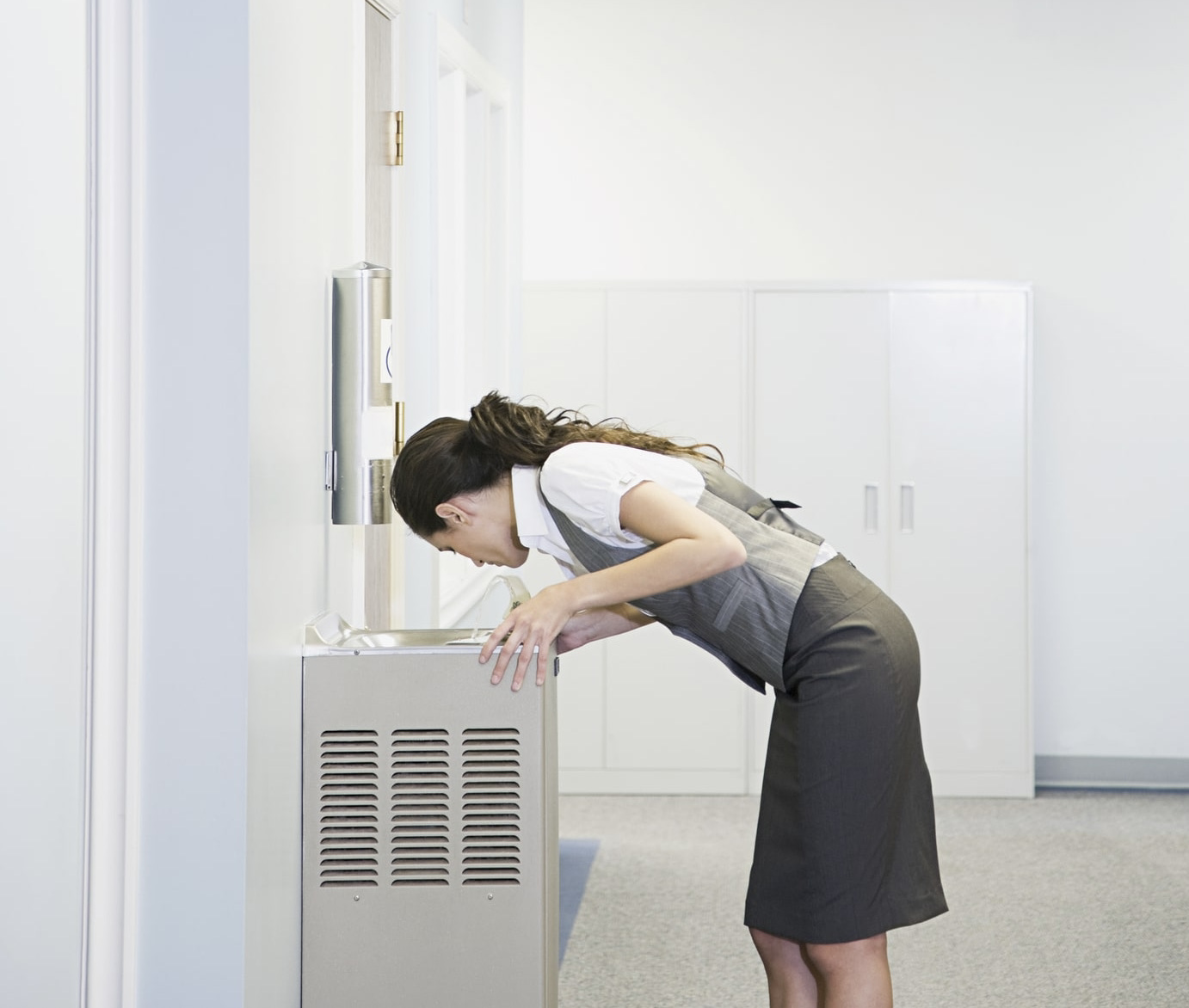 Where should you install Puretec drinking water units?
You and your employees constantly need to remain hydrated throughout the workday. This is important. Chilled drinking fountains are the answer, no matter what the commercial environment.
Here are some of the most obvious places that need chilled drinking water fountains:
airports
hospitals
places of education
factories and offices
gyms and other sporting facilities
other commercial high demand areas
By providing filtered drinking water units, you're investing in the well-being of your staff, and that's reason enough in itself.
There are a variety of drinking water unit options available, such as the Puretec D30IC Water Chiller Drinking Fountain Internal Filter - Bubbler & Carafe, available at Plumbing Sales.
Plumbing Sales is your complete online plumbing supplies store
For the biggest and best range of plumbing supplies online, it has to be Plumbing Sales, Australia's largest online plumbing supplies store.
Whatever you need for the job, including water filters and drinking units, Plumbing Sales will have it ready to go.
Along with the best range, you get the best prices.
Plumbing Sales has been giving Aussies the lowest prices on plumbing supplies for over 60 years.
Plus, you get free shipping on orders over $200.
Shop online, anytime you want - 24/7.
When you're looking for the best range, best quality, and best prices on plumbing supplies, the only name to remember is Plumbing Sales.