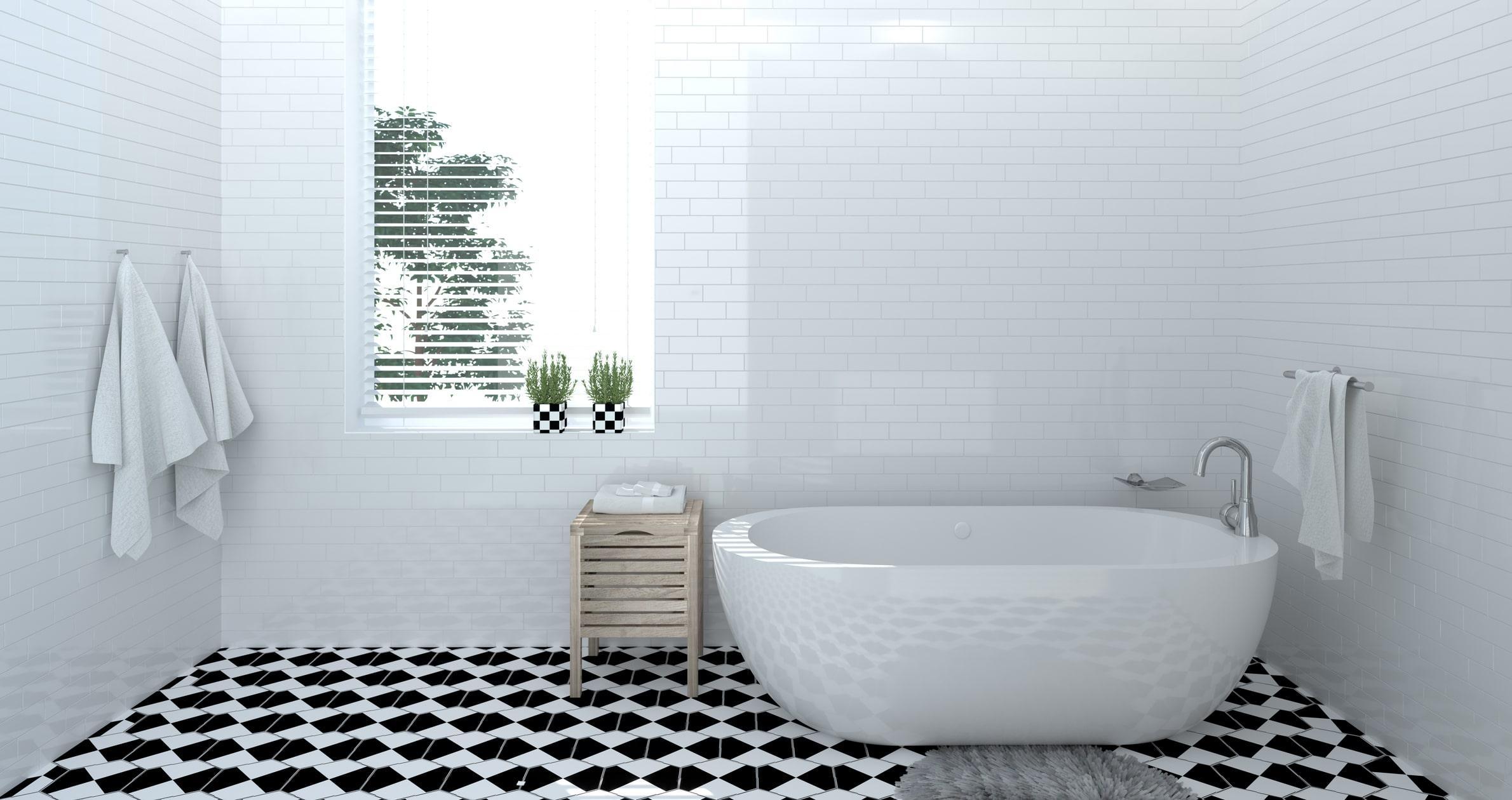 The bathroom accessories you need for a quick, easy makeover
If your bathroom is looking a little tired and worn out, there's a very easy solution to breathe life back into it. Simply replace the old bathroom accessories with new ones. It's the quickest way to freshen up your bathroom and ensuite, especially when you're on a tight budget.
Being accessories, almost anyone can replace them, which saves you on labour costs. It doesn't really take that long to install them and before you know it, your bathroom is looking sparkling new. It's the instant lift you need.
Aim with the end in mind when choosing bathroom accessories
Your goal is to replace the accessories and freshen up the bathroom. Replacing the same for the same is one solution, but before confining yourself to that option, think about the bigger picture.
If relocating the accessories makes the space look better, then a fresh paint job is all you need to do to cover the footprint of the old accessories.
By repainting the bathroom:
you can relocate your accessories
you can install different length towel rails
you don't have to worry about the footprint from the old accessories
you give the space a fabulous fresh look all over
and more
A quick spac job to fill the holes, a gentle sand, and then a complete repaint is worth the extra effort, and it gives you the freedom to be able to make changes to benefit you.
Let's face it, a bathroom is not a big space to repaint. It can be done in next to no time. So, aim with the end result in mind. Give yourself the freedom to change things around, and plan to repaint once you've finished.
This can then help give you a fresh perspective on which accessories look past their best and need to be replaced.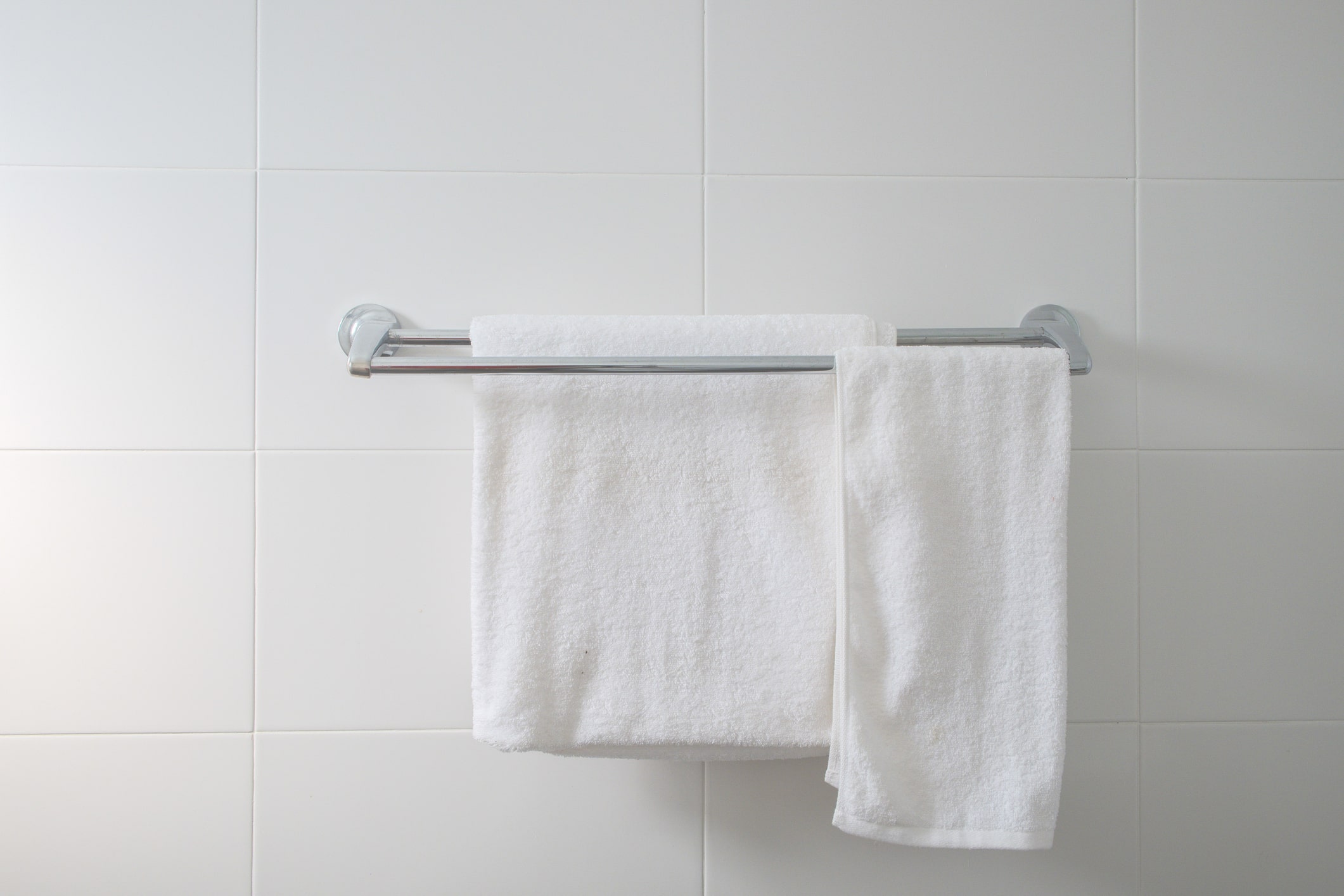 Replacing the towel rails
Replacing the towel rails is not only an opportunity to freshen the look but to add more hanging space in your bathroom, (or less if you don't need as much anymore).
In most cases, the desire is for more hanging space. By choosing wisely, you can increase your hanging space by installing longer towel rails or double towel rails. These give you handy room for an additional towel.
If you want even more hanging space, create your own rail ladder. A great rail ladder effect can be achieved by installing 3 or 4 single towel rails on the wall 800mm above each other. By choosing longer towel rails, you can achieve even more hanging space on your ladder.
Add convenient shelving in the shower
This quick makeover is your opportunity to add convenience to your shower. Believe it or not, a lot of people are still bending down in the shower to pick up bath gels, shampoo, and conditioner whenever they want to use these items. The floor is no place for these.
By installing a soap dish or a rail shelf, you solve the problem in one easy step.
Now:
you have somewhere to store your soaps
they're within easy reach in the shower
you eliminate the cluttered look on the floor
the shower is easier to clean
Installing them is easy with the right tools, and a DIYer can complete the job fairly quickly.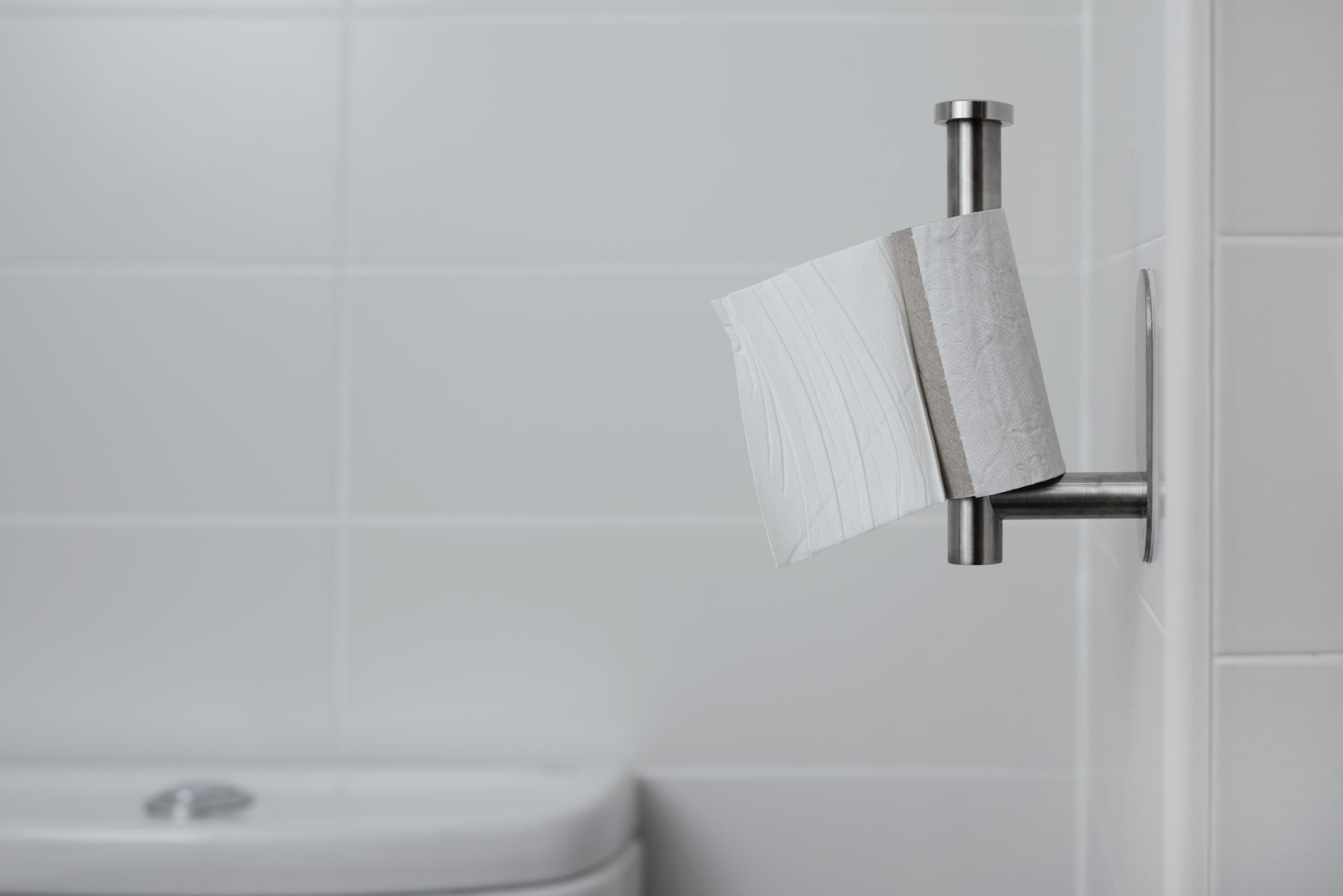 Add style to your toilet rolls
Another often overlooked makeover suggestion is getting rid of that daggy old toilet roll holder and installing a shiny modern one. You'll be surprised by the difference it makes.
Go for broke and put in a double-ended toilet roll holder. That way you'll never be caught by surprise.
It's the easiest accessory to install, you can reposition it for more convenience. No need to worry about any marks left behind if you're giving the room a new coat of paint when you've finished.
If the old one is attached to the side of the vanity, you can normally cover the holes anyway with the new one if you keep it in the same location. If you still want to reposition it, try hanging something arty to cover the footprint left behind.
Other handy bathroom accessories you can install
While you're at it, why not install a shiny little hand towel holder near the vanity. This eliminates the issue of dripping water across the tiles as you reach for your bathroom towel to dry your hands.
With some colourful options in hand towels available, you can add a light and bright feel to the space.
Another handy item you can install is a coat hook. It will take next to no time to screw a coat hook into the back of the door, and you'll add a lovely little feature piece with convenient hanging space for your dressing gown or an extra towel.
Once you're done, and you've filled any left-over holes, you can give the bathroom a final touch by painting it in a fresh white, or pastel colour.
It's truly the simplest makeover idea, but replacing and repositioning bathroom accessories does wonders, such as the Master Rail Double Toilet Roll Holder Chrome DTRH-C, available at Plumbing Sales.
Plumbing Sales is your complete online plumbing supplies store
When it comes to renovating your bathroom, Plumbing Sales has the essential bathroom accessories to do the job and do it well.
Being Australia's largest online plumbing supplies store, you're sure to find whatever you need for your plumbing job, in stock and ready to go.
Along with the best range, you also get the best prices.
Plumbing Sales has been giving the lowest prices on plumbing supplies for over 60 years.
Plus, there's free shipping on orders over $200.
Shop online - 24/7.
The best range, best quality, and best prices on plumbing supplies are online at Plumbing Sales.