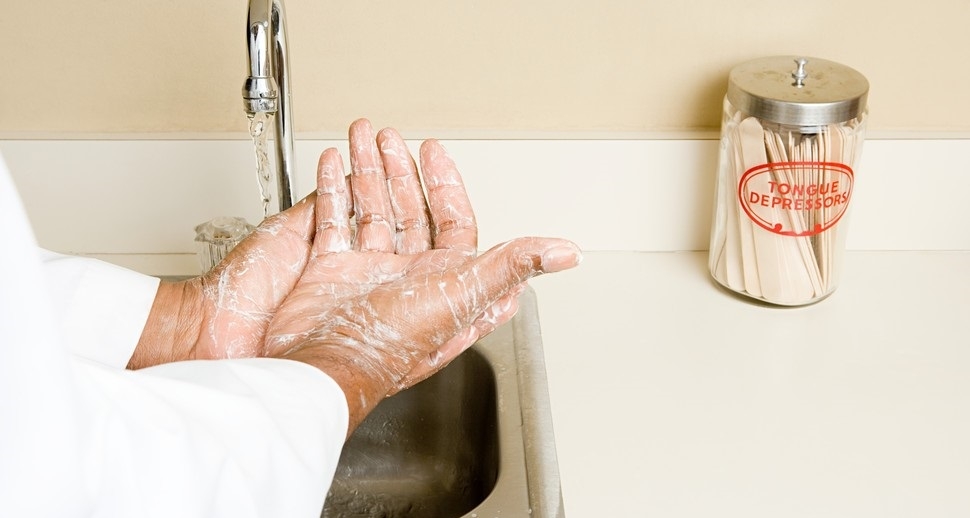 At Plumbing Sales commercial taps are our speciality. We deal directly with people working in a multitude of industries including schools, restaurants, aged care facilities, and hospitals. Hospitals require specialised commercial plumbing equipment. The unique environmental and hygienic requirements demand plumbing facilities that are resilient, functional, and safe.
According to data collected by Hand Hygiene Australia in March 2017, the average compliance rate (with the best practice for hand hygiene) was 84.6%. Data was collected nationally from a total of 951 organisations (899 hospitals) from both the public and private sectors.
From 2017 onwards, the benchmark for hand hygiene was set to 80%.
In order to maintain this excellent standard of safety, hospitals around the nation have access to the correct equipment and plumbing facilities. This includes touch free and hands-free tapware, sterilising equipment, and equipment designed to assist those with a disability. With the right commercial plumbing supplies, hospitals can maintain hygiene, accessibility, and safety.
Our Commercial Plumbing Supplies for Hospitals
At Plumbing Sales, we stock a range of plumbing products that are ideal for use in a hospital environment. Take a look at the following items for more information about plumbing in hospitals and how we can help you make sure your space is safe and functional. New research suggests that hospital drains could be spreading antibiotic resistant superbug bacteria. With this new imminent threat, it has never been more important to ensure specialised plumbing solutions are installed in your hospital.
Touch Free Technology

This touch free tap from Enware has a sensor that allows hands-free use. This is perfect for hospitals where germs can jump from faucet handles to hands. The tubular spout is designed to minimise bacterial growth and there is a 12-hour flush cycle that eliminates stagnation in the water supply lines. Enware is one of the best Australian tapware manufacturers for hospitals. They design products especially for commercial use with careful consideration of hygiene, functionality, and accessibility for a range of different users.

Classic Surgical Necessity

When it comes to plumbing parts for hospitals, this tap set is a classic. The large, ¼ turn levers make this set easy to operate without using your hands. This is ideal for surgical preparation and post-surgical washing. Elbow activation improves hygiene and reduces the risk of hand cross contamination. This set comes with a 12-month warranty and is has replaceable components for added longevity. This set is also popular in retirement facilities because of its easy operation. You may also find this tap in the commercial food industry or laboratories – again because of its hygienic nature.

Accessible Showering

Aside from hygiene, accessibility is another important area where specialised commercial plumbing supplies are required in hospitals. This Enware hand shower has an inverted T grab rail that allows for stability and support for the user. Hand showers are ideal for those with limited movement or confinement to a wheelchair. The flexible cord can move around the user and reduce the need for strain and awkward positioning. The T-shaped design is made so that there is no obstruction to the passage of the hand along the grab rail. Users can easily support themselves without the shower cord getting in the way.

Basin Mounted Hands-Free Taps

Another sensor activated option for your hospital is this Enware basin tap. You can help your staff meet the hand hygiene benchmark by installing a tap that has a single temperature setting and is designed for heavy public use. It has an internal battery for easy installation and maintenance.
At Plumbing Sales, we proudly supply commercial plumbing supplies to a variety of businesses across the nation. We keep track of industry trends and product developments so that your hospital can have access to the latest commercial equipment. We stock reputable brands that are dedicated to innovation and functionality.
Shop online to find the part you need and have your specialised equipment delivered straight to the hospital. Contact us today for more information about our products and browse through our online store for more industry specific products.